Keeping up with brake inspections will keep you and your family more secure when you get behind the wheel. With some quality brake repair near you, you can ensure that your brakes have the stopping power they need in any situation.
At Peacock Chrysler Jeep Dodge Ram FIAT Hilton Head, we provide excellent brake service for drivers near Hardeeville, Bluffton, and Hilton Head Island. Schedule service with us and keep your brakes at the top of their game!
Comprehensive Brake Service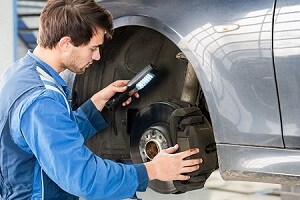 All you do is press down the brake pedal, but your car's brakes rely on several parts and systems working together to bring your car to a stop. Our certified technicians in our service center know where to look to inspect every single part, so you can rest assured your brakes are going strong. We can examine your:
Brake pads
Calipers
Hoses & lines
Rotors
Brake fluid
Plus, that's just the beginning. If you need new brake pads, we're happy to supply and install them. We'll work hard to extend the lifespan of any current parts on your vehicle (for example, warped rotors may be able to be resurfaced rather than totally replaced) to get you top value on your repair services.
Signs You Need Brake Repair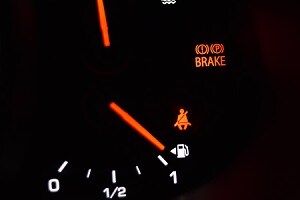 We recommend having your brakes inspected once every six months or 6,000 miles-about every time you go in for an oil change or tire rotation. The maintenance schedule in your vehicle owner's manual has the recommended service intervals for every aspect of your brakes, and following those guidelines is the best approach. 
However, you'll want to watch out for signs that you need brake repair even more often. Schedule service ASAP if you notice:
Car pulling to one side when braking
Soft or spongy brake pedal
Squealing or squeaking brakes
Brake warning light is on
Schedule Brake Repair near Me
Think you need your brakes looked at? If you've noticed any of the warning signs above, it's time to make a service appointment at Peacock Chrysler Jeep Dodge Ram FIAT Hilton Head.
With our excellent brake repair near you, you can rest assured that your car will be safer than ever on the roads of Hardeeville, Bluffton, and Hilton Head Island!