At Peacock Chrysler Jeep Dodge Ram FIAT Hilton Head, we want to provide drivers across Bluffton, Hilton Head Island, and Hardeeville with the essential automotive services their cars need. If you're looking for an oil change near you, you've come to the right place.
Our top-notch technicians in our service center will provide the oil service you're looking for, so you can get back to the roads with confidence. Schedule your oil change with us for streamlined and efficient service!
Oil Changes: Why Choose Us?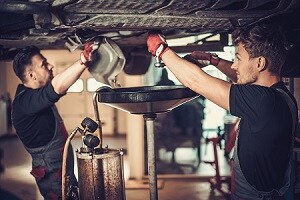 There are many perks to choosing our service center for your next oil change. We have a team of trained and certified technicians who've worked on a variety of makes and models, so performing your oil service will be no trouble. Whether you use conventional or synthetic oil, we'll hook you up with the fresh stuff.
Also, that's not all: We'll change your oil filter, too, while we're at it. You should have your filter changed every time you have an oil change: It'll keep your oil fresher and free from impurities, longer. If you want your other fluids checked, we're happy to do that as well. If you're in a rush and you don't have time to make an appointment, that's no problem! You can come to our Mopar® Express Lane and receive quick, convenient oil service. We'll get the job done fast and right, with no appointment necessary.
Why Oil Changes Are Critical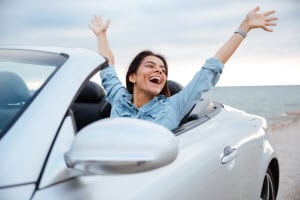 There's no better way to keep your car at the top of its game than by regularly changing the oil. Engine oil is the lifeblood of your engine, as it keeps the moving metal parts inside from grinding against each other. By acting as a lubricant, it prevents unnecessary wear and tear to your engine.
However, oil gets contaminated and breaks down over time, so you'll need to change it every so often. With a routine oil change (we recommend once every six months or 6,000 miles), you can prevent serious engine damage that can be a major safety hazard-and very expensive to repair.
Schedule an Oil Change near Me
So, all you Hardeeville, Bluffton, and Hilton Head Island drivers: Are you ready for your next oil change? If you're due for oil service or any other maintenance service, then make an appointment online at Peacock Chrysler Jeep Dodge Ram FIAT Hilton Head.
Whether you're coming from Bluffton, Hilton Head Island, or right here in Hardeeville, we'll have your oil change near you performed quickly and effectively, so you can reap all the benefits of a healthy and robust engine!